Bent Ridge Winery has been rooted in Hants County, Nova Scotia since 2018
Bent Ridge Winery has been rooted in
Hants County, NS
since 2018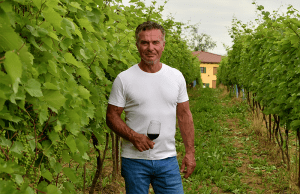 When Glenn Dodge built a wine cellar in his Halifax home 25 years ago, he anticipated filling it with fine, rare wines that he'd serve at dinner parties. As it turned out (unsurprisingly), his wine consumption vastly eclipsed his wine collection – triggering a curiosity into making his own wine.
Thus began Glenn's journey to reconnect with his family's agricultural roots, cultivate their ancestral land in Nova Scotia's lush Avon Valley, and learn the art and science of making wine. After experimenting with grapes from Nova Scotian vineyards, he eventually cultivated 7,000 plants over four acres.
One thing led to another, and he thought… what's a vineyard without a winery?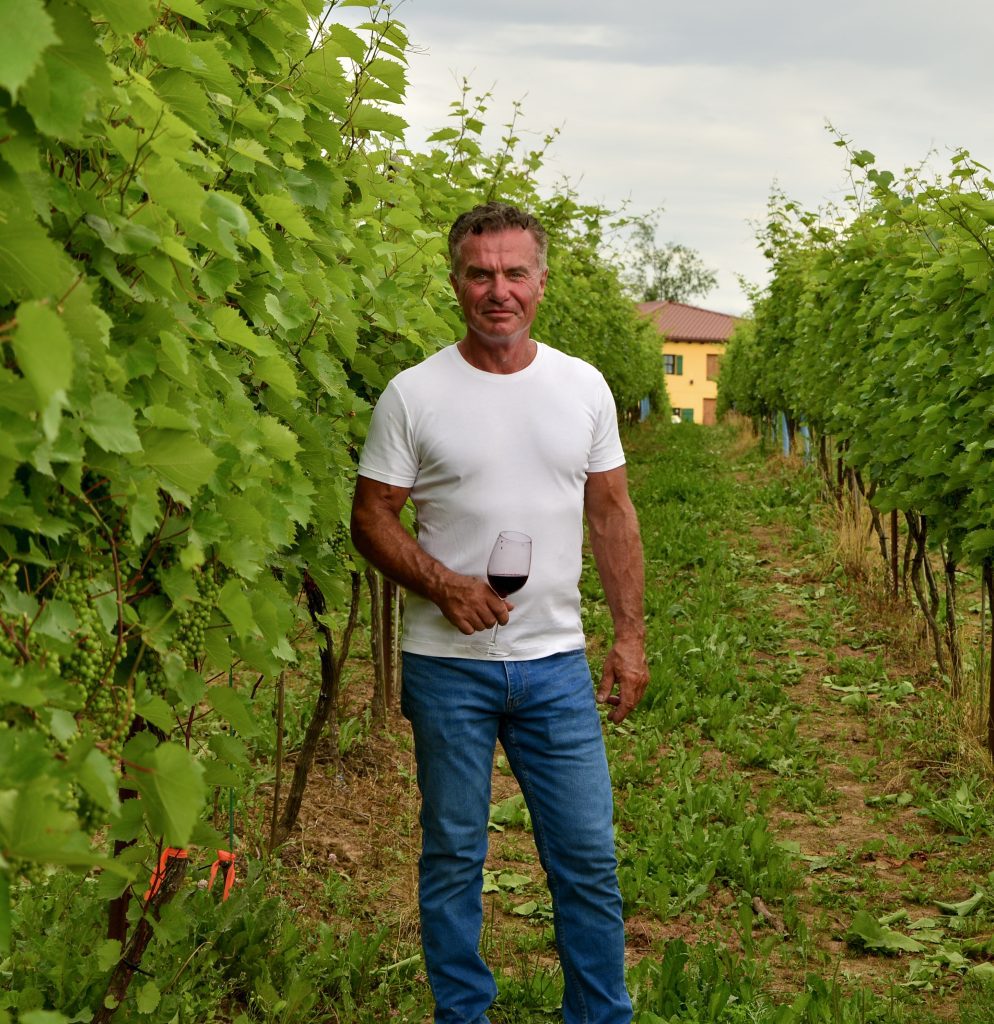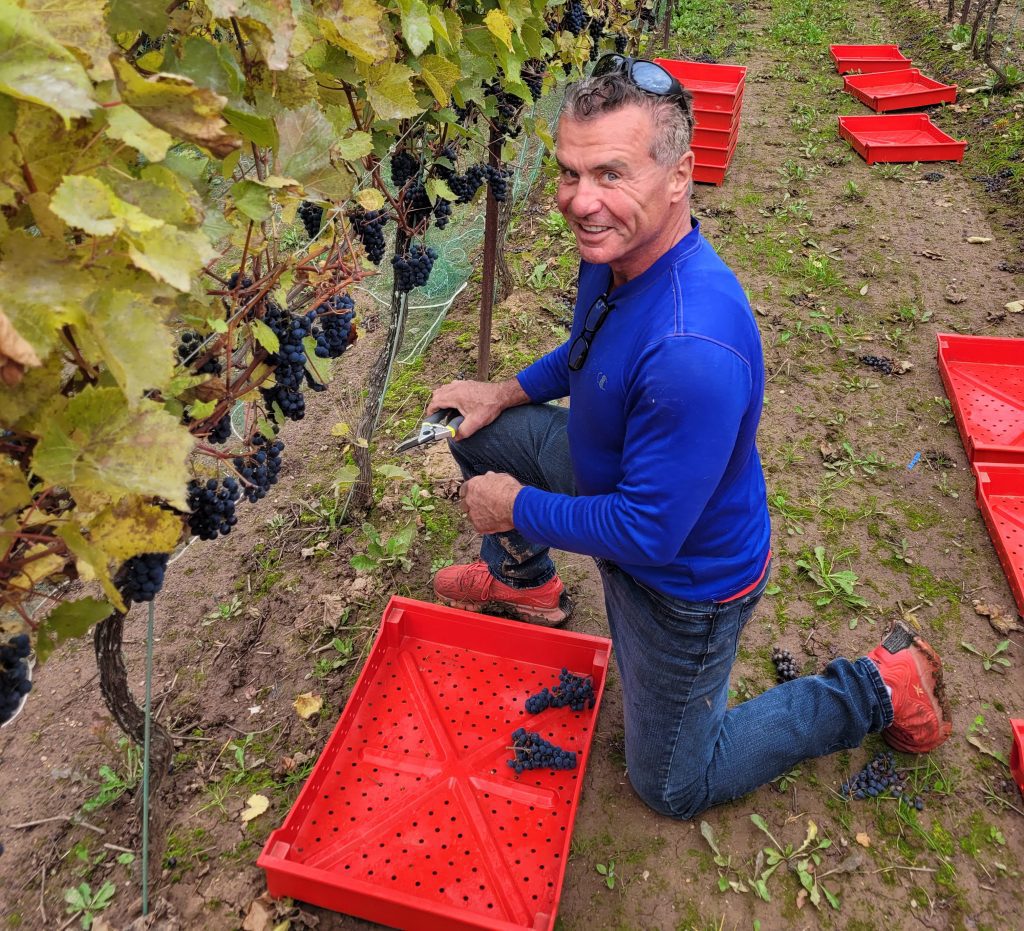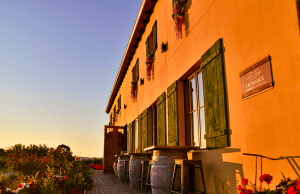 Bent Ridge Winery officially opened to the public on July 1st, 2018. 
Glenn and two friends built the entire structure from scratch, paying painstaking attention to aesthetic and atmosphere – modelled after Italian and Latin American design inspirations he'd picked up along his many travels.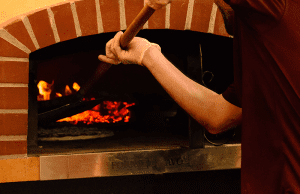 He named the restaurant Fuego, meaning 'fire' in Spanish. One of the most popular features of the winery has become the wood-fired pizza oven. Bent Ridge pizzas quickly began amassing rave reviews, and five years later, they're even more delicious. 
Continuing with the fuego theme, Glenn also built an Argentinian asado – a wood-burning grilling hearth – and introduced a weekly Argentinian Grill Night, which still happens every Thursday evening.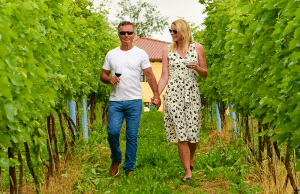 After meeting and falling for his (now) wife Meghan Scott in 2020, the couple began growing the business together – introducing glamping and live music evenings, then building a Wedding & Events Pavilion on the property. 
Meghan now acts as General Manager at the winery and does wedding and special event sales, freeing up Glenn to spend more time tending the vineyard and refining his wine varieties. 
On any given day at the winery, guests can often see Glenn and Meghan working away outside, or enjoying a sip during their "Wine Down Hour" at the end of the workday.