"Great wine is grown, not made. It's the growing and cultivation
of the grapes that has the greatest impact."
Glenn Dodge, Owner
The right grapes are the foundation for our great wine. The Marquette grape's ability to fully ripen in our climate means we can reach and go beyond quality benchmarks for making a truly great Nova Scotian wine. ​Bent Ridge was the first vineyard to grow Marquette grapes in the province and remains the largest dedicated grower of Marquette grapes in Atlantic Canada.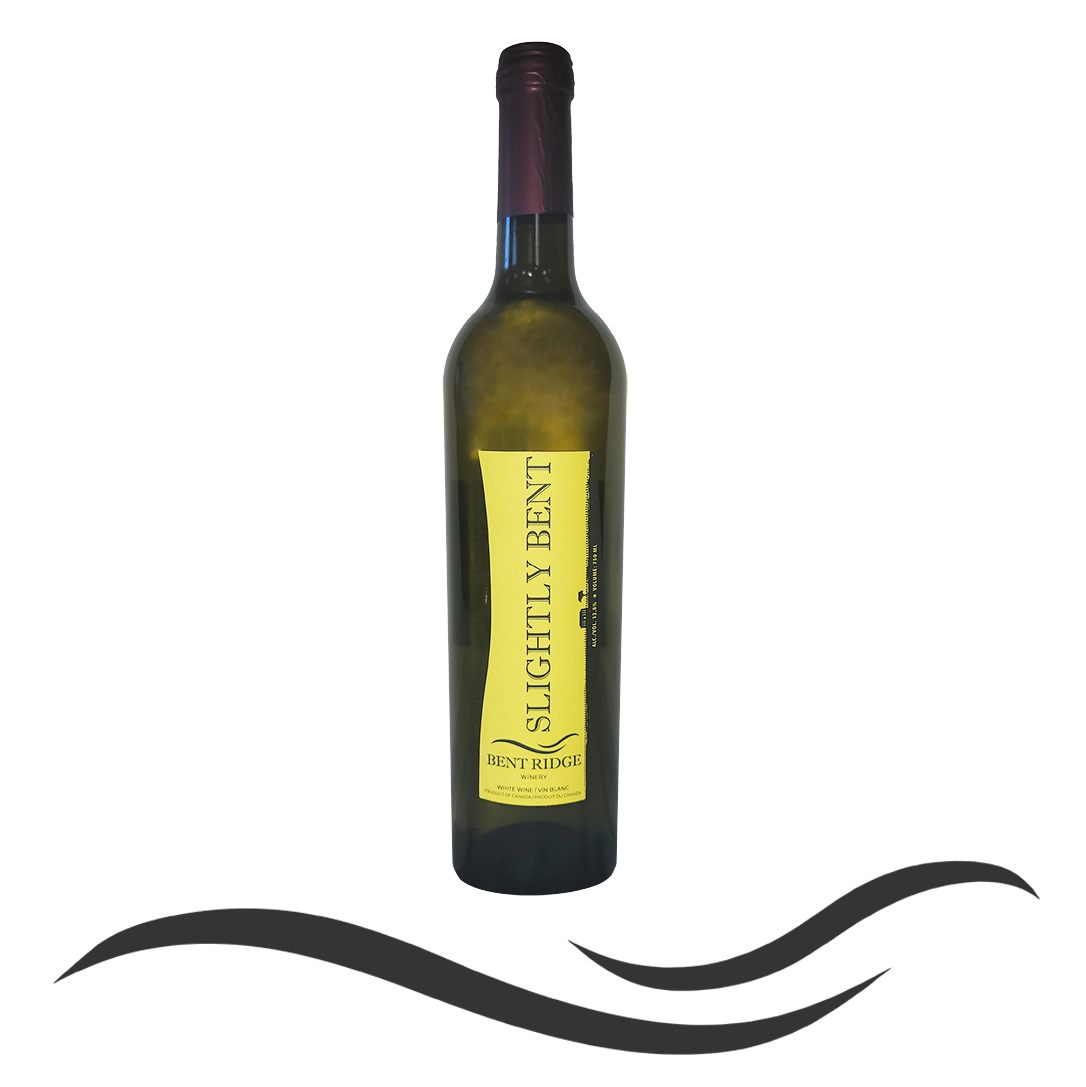 Slightly Bent White Blend
ABV 12.8%
Bright and approachable, this off-dry white blend Vidal, Riesling and Chardonnay has intense aromas and flavours of green apples and pear; a slight sweetness and floral notes from the Vidal grape and a hint of minerality from the Riesling creates the perfect balance.
Enjoy this wine with creamy pastas, seafood, or simply on its own.
5oz glass $8
8oz glass $10
Bottle 750 mL $20
ABV 12.3%
Our dry unoaked Chardonnay is medium-bodied and has aromas of bright citrus fruit and a hint of green pear on the nose. It follows through on the palate with lemon zest and notes of fresh pineapple.
Pair this wine with baked Brie, risotto or seared halibut.
5oz glass $9
8oz glass $12
Bottle 750 mL $25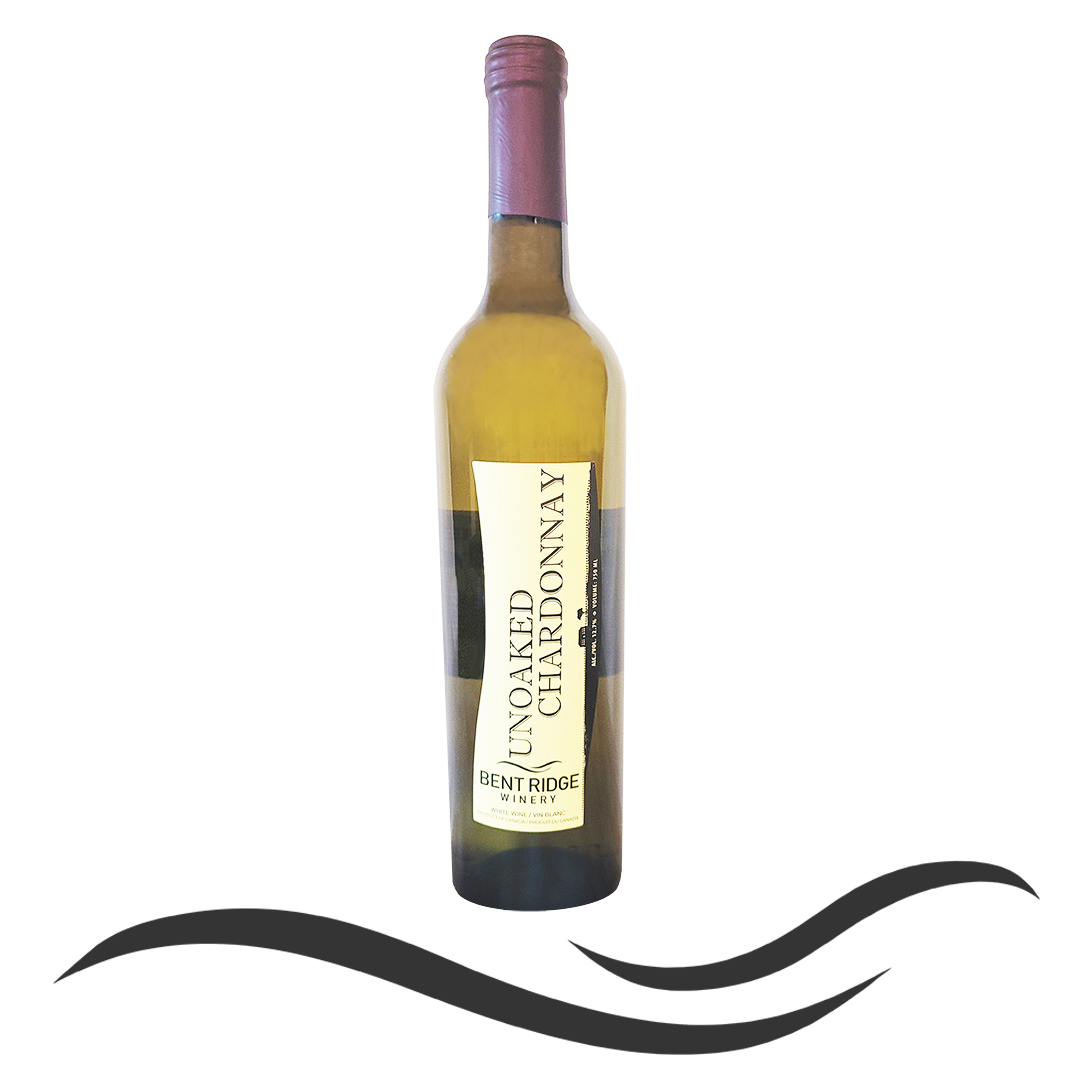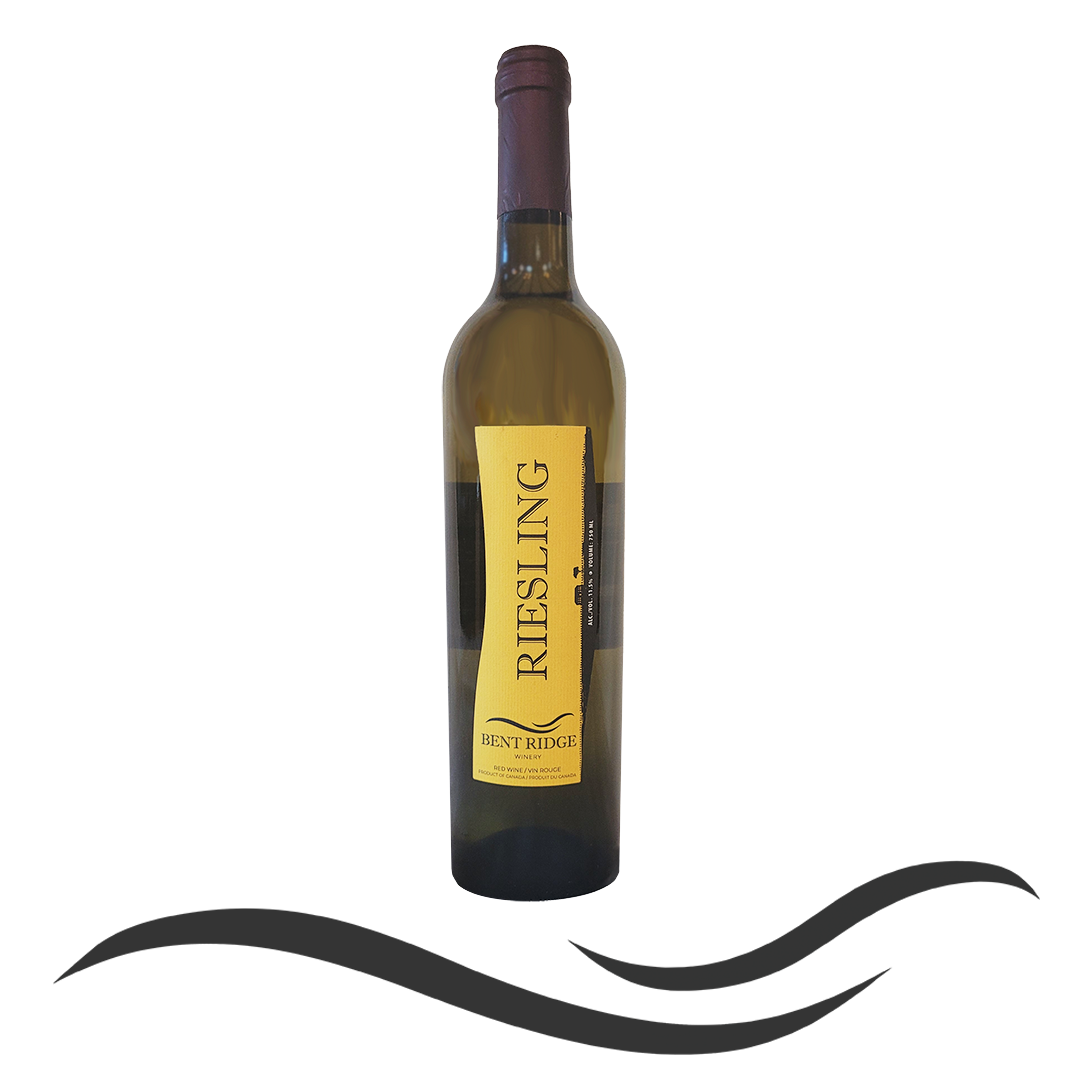 ABV 11.5%
These Riesling grapes come from the beautiful Niagara Region and they certainly display a signature flavour and quality in this tart, refreshing white wine. On the nose enjoy aromas of candied lime and white flowers, with a hint of white peach. On the palate expect a dry wine with flavours of fresh lemon & lime and an unmistakable minerality, reminiscent of wet stone.
5oz glass $9
8oz glass $12
Bottle 750 mL $25
ABV 13.2%
Made from a blend of Vidal and Marquette grapes, or rosé is dry, refreshing and bright. It has notes of cranberry and tart cherry on the palate with inviting aromas of meadow herb and white strawberry.
The balance of dryness and fruit forward flavour allows this wine to pair with smoked salmon, mild or creamy cheeses, and eggs benedict.
5oz glass $7.50
8oz glass $9.50
Bottle 750 mL $19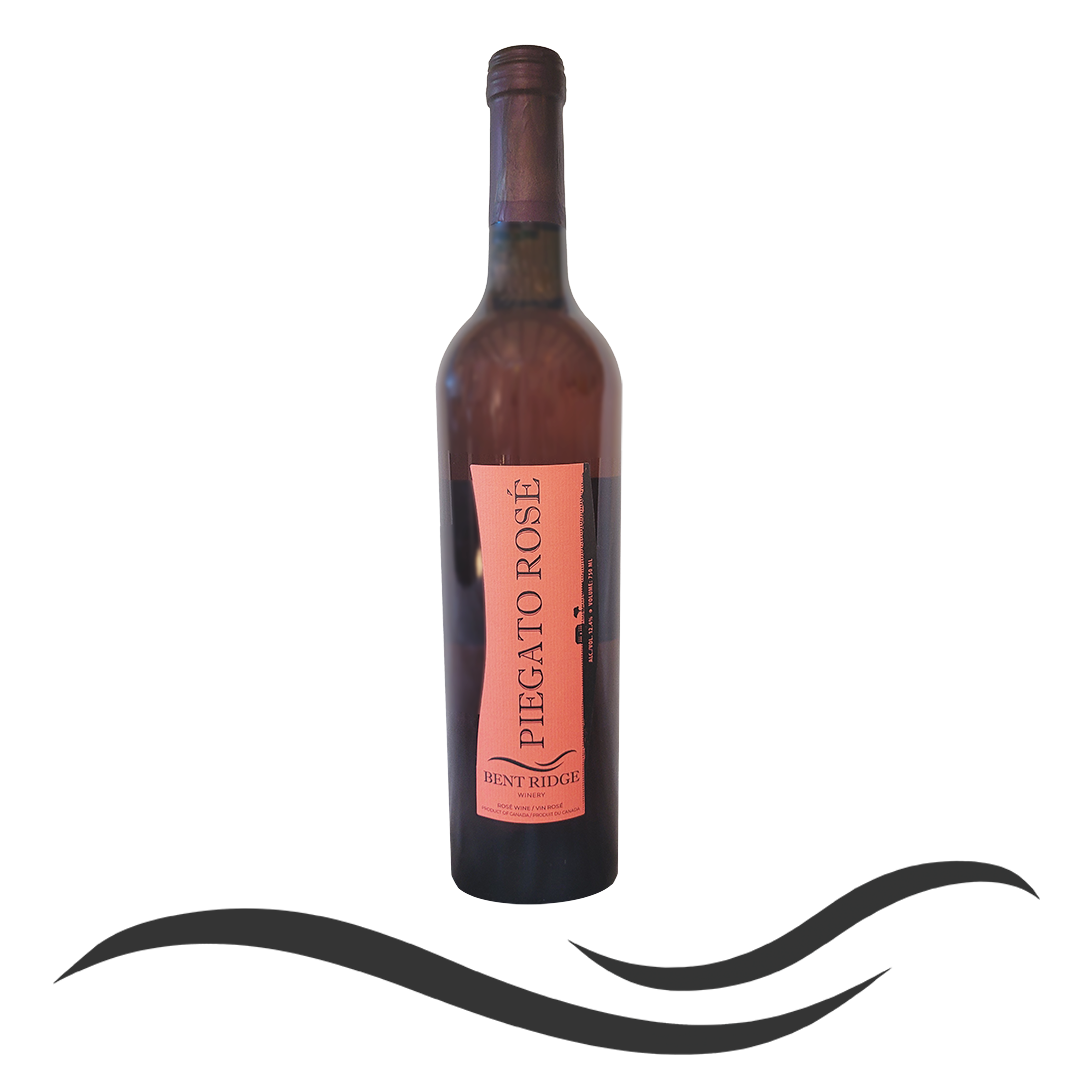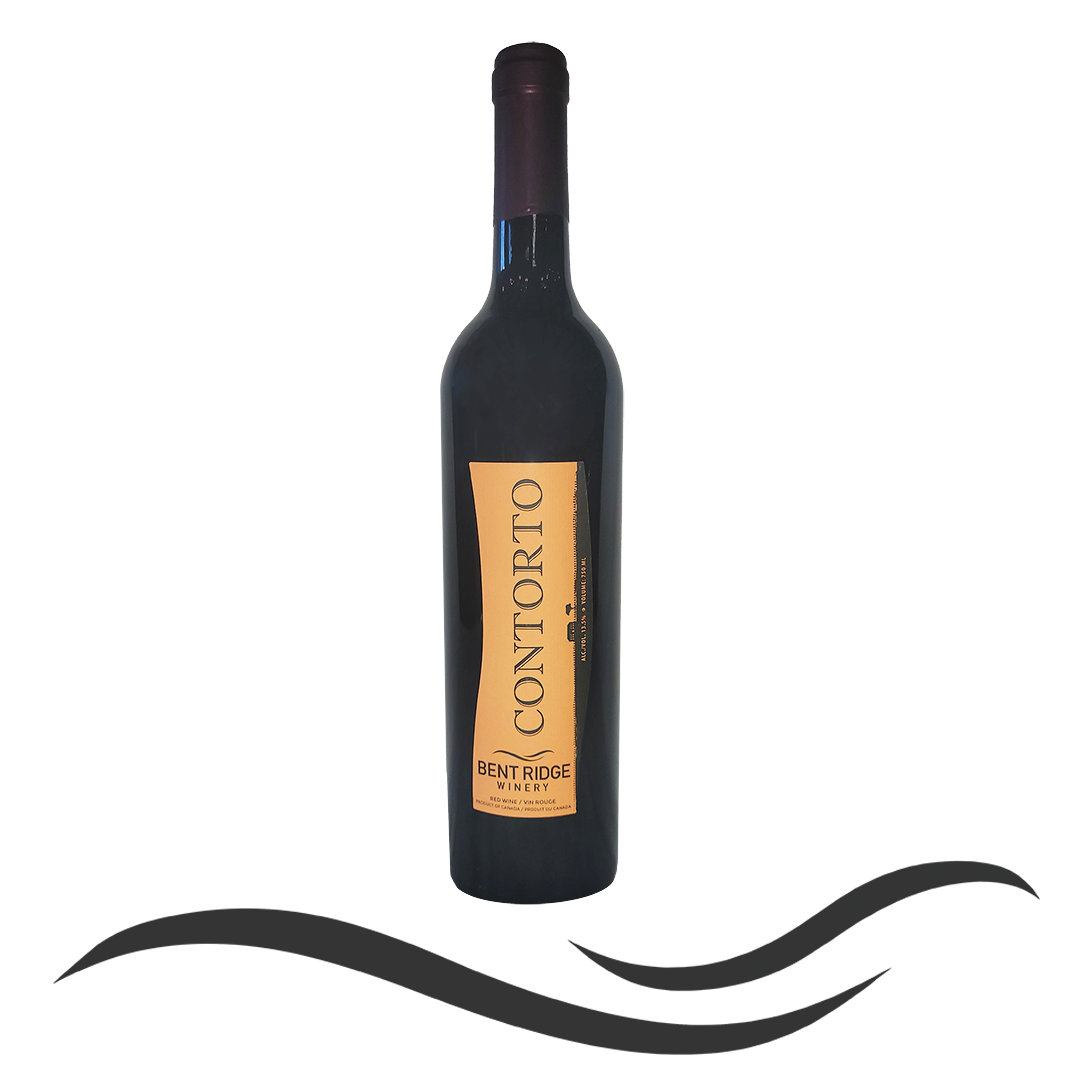 ABV 13.5%
This dry red wine is produced from 100% estate Marquette grapes. Inviting aromas of mixed berry, dark cherry, red currant, and a hint of vanilla from short oak aging.
Fruit forward and medium-bodied, this wine is great for pairing with gourmet pizza, pork tenderloin or grilled duck breast – or sipping on its own.
5oz glass $9
8oz glass $12
Bottle 750 mL $22
1763 Unhinged Appassimento Style Marquette Red
ABV 16%
Our Appassimemto style Marquette is our signature red wine. Full-bodied and bold, this vintage has a wonderful earthy aroma accompanied by dark cherry preserve and sweet cigar on the nose.
Dried dark fruit on the palate with an oak finish and smooth tannins makes well well-balanced wine.
5oz glass $12
8oz glass $14
Bottle 750 mL $28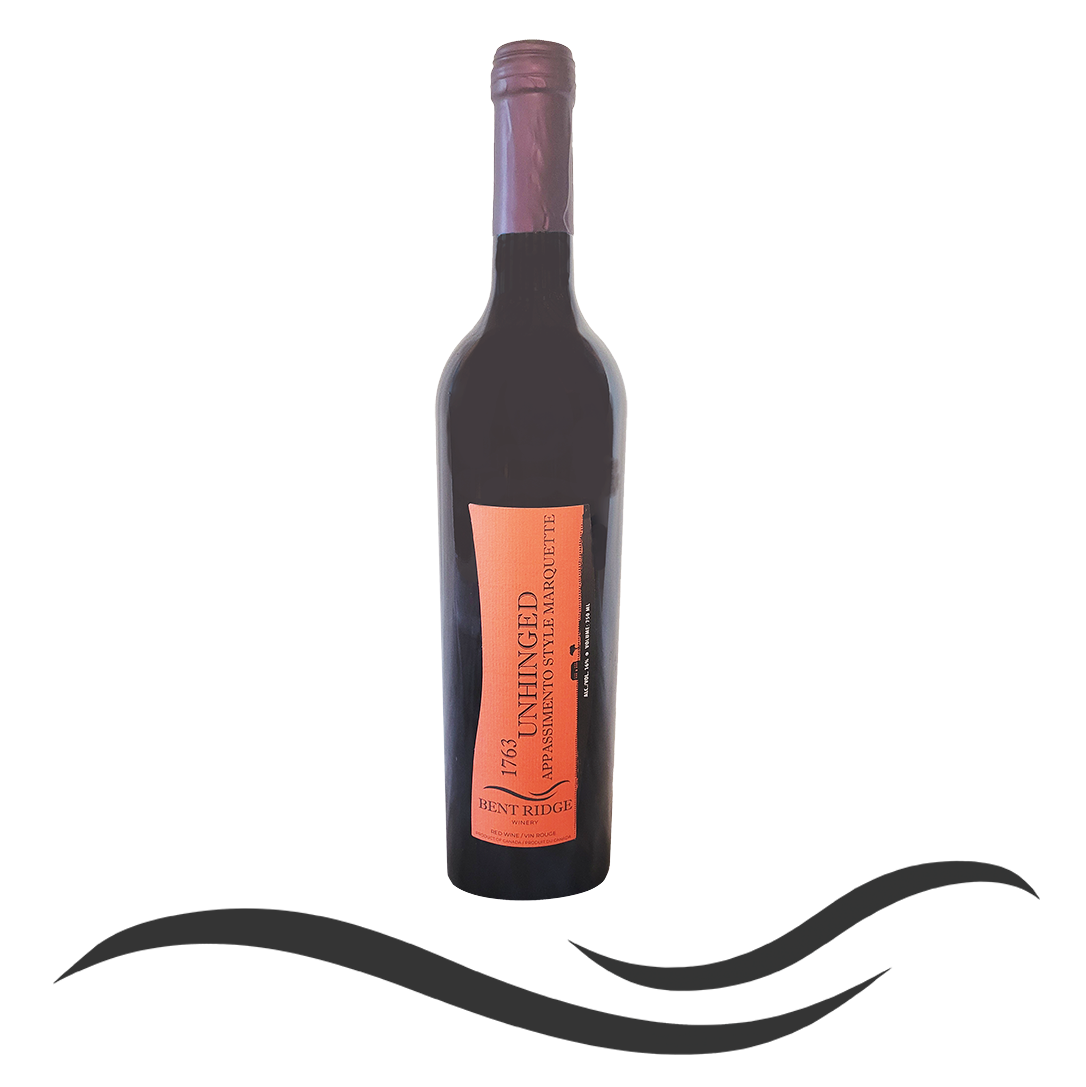 To enjoy a bottle of wine at your table, please add a $5 corkage fee