Whether you're planning a lavish celebration or an intimate gathering, Bent Ridge Winery is the perfect venue to bring your vision to life.
Nestled between the vineyard and a century-old apple orchard, Bent Ridge Winery offers a stunning backdrop for your dream wedding. Our Nova Scotia venue provides rustic elegance, scenic country views, and outstanding food and beverage service – all less than hour's drive from Halifax, Nova Scotia.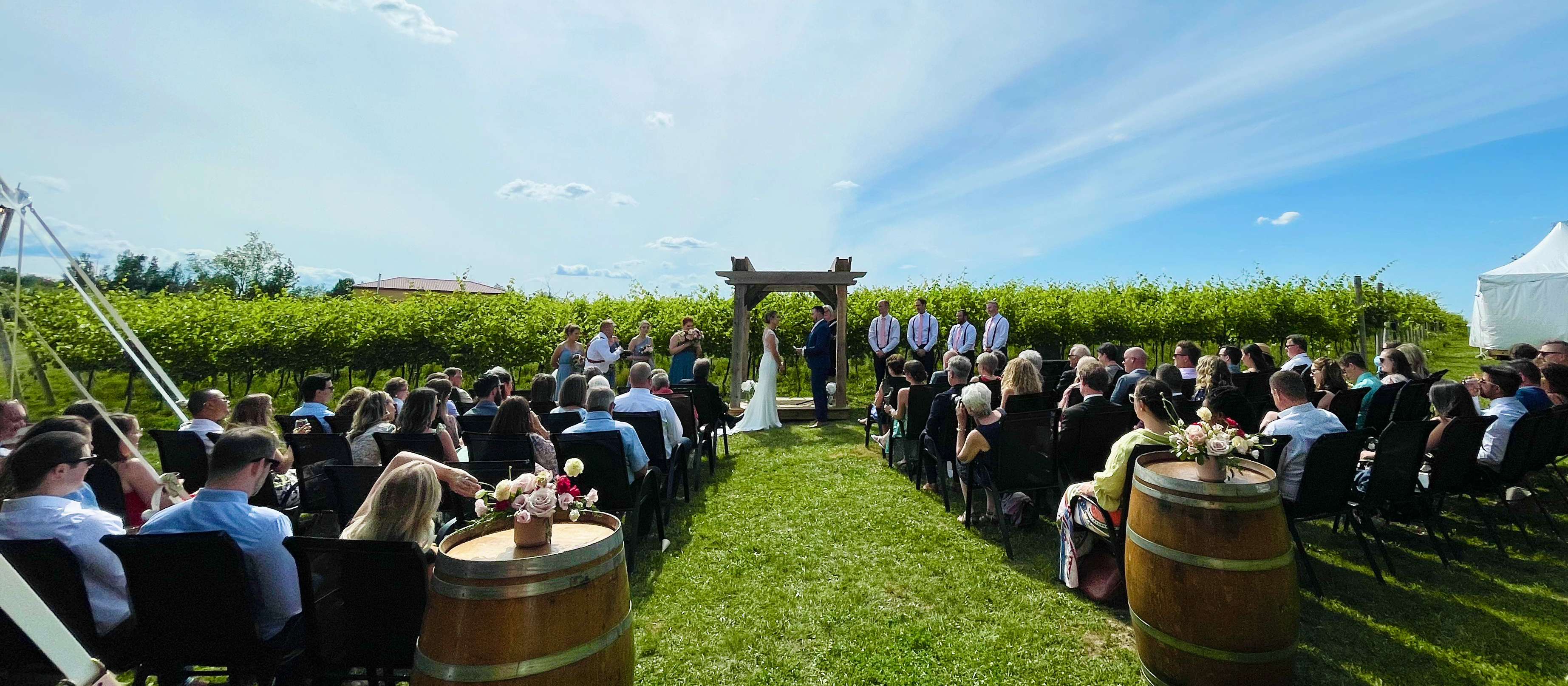 Say your "I do's" with a ceremony among the vines and then dance the night away under Bent Ridge's classic event tent. Our property offers stunning backdrops of twisted grapevines vines, a traditional apple orchard, and scenic farmland views. 
The Pavilion at Bent Ridge accommodates up to 130 guests for dinner service and dancing, rain or shine. Our experienced staff will expertly changeover from dinner-service to dancefloor, while handling all the minute details so you can truly enjoy your day.   
Bent Ridge Winery offers outstanding food and beverage services for your big day. 
Our delectable grill-inspired dishes and hand-made fare will impress your guests and fuel the celebrations. We offer dinner, buffet, and cocktail style dining options for your affair. 
Have your choice of Bent Ridge wines and Bent Nail craft beers to serve throughout your day. All of our beverages are made onsite at the winery and brewery. 
There are boundless options to what our expert food and beverage team can provide for your event. We're here to help you fully customize your offerings to what you want to serve – Bent Ridge Winery does not limit your day based on packaged fare. Vegetarian, vegan and gluten-free options available.
If you're interested in more information about planning your wedding at Bent Ridge Winery, please reach out to us directly. 
Meghan Scott, Wedding Specialist