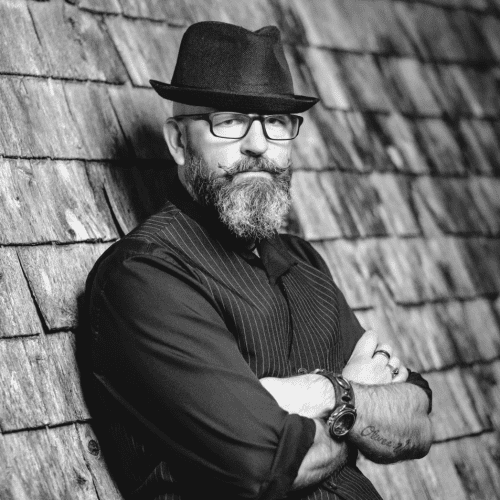 Out of the woods of Mabou, a town that beats in the musical heart of western Cape Breton Island, comes the soulful, ever-captivating Americana singer Aaron MacDonald. It's this small-town lifestyle that breeds much of the inspiration for this grizzled ECMA nominee. Aaron has pounded the East Coast and Canadian music scene for many years, and in August 2021 released his long-awaited EP, "It's Been Too Long" to critical acclaim.
Aaron's matured blend of country and rock, all lovingly leaning towards roots and blues, carries the feel of familiarity while experiencing new songs for the first time. The authenticity of MacDonald's live performances is magically captured as he lays out his life's story with each song. His music comes across as something between the rhythmic soul of Nathaniel Rateliff mixed with the superb simplicity of John Prine.
Aaron MacDonald bares his soul with his latest release, "Rights & Wrongs". The album confirms what many on the East Coast have known for some time, Aaron MacDonald is one of Cape Breton's genuine troubadours. "Rights & Wrongs" reveals a wise and poignant view of MacDonald's life as he allows the listener to walk in and witness his world through his words.