Steven MacDougall & Mike Lelievre (of Slowcoaster)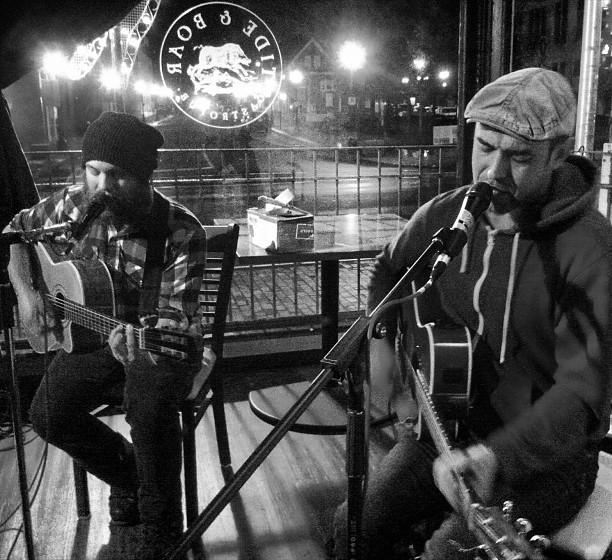 Steven & Mike have been playing music together most of their lives. For the better part of the last 25 years, they have been touring the world with their Cape Breton-based ska/rock trio Slowcoaster, and have more recently joined forces with fiddler Colin Grant to form Hauler, a trad/folk/country/celtic trio. 
Steven & Mike play often as an acoustic duo, throwing both new and beloved spins to classic covers and to Slowcoaster and Hauler tunes. Their talent is indisputable, their setlists are always well-crafted, and expect some humour in their delivery! A must-see show.
Please select Friday, July 14 at 6:00 P.M. to book your table for this event.